Understanding What Items Are Acceptable in a Dumpster Rental
Individuals and businesses often turn to efficient solutions like dumpster rentals when managing waste. However, a common query arises: "What can you put in a dumpster rental?" Today, we will answer this question comprehensively, courtesy of your reliable partner in waste management, Prestige Carting.
Understanding what items are acceptable in a dumpster rental is essential for avoiding possible penalties and extra charges. Still, it's also a significant step towards promoting eco-friendly waste management practices. Let's explore this in greater detail.
General waste, a term encompassing a wide variety of items, is typically acceptable in a dumpster rental. This category includes household clutter, ranging from old clothing and toys the kids have outgrown to a collection of books that have been gathering dust on your shelves.
Furniture, too, falls under this category. Whether it's a worn-out sofa that's seen better days, or a dining table that no longer fits your decor, these large items can be difficult to dispose of without the help of a dumpster rental. Non-electronic appliances, such as stoves, washing machines, and the like, are also included in the list of general waste.
In addition, waste generated from yard work and construction projects, such as branches, leaves, wood, metal, and concrete, can be conveniently disposed of in a dumpster rental. Whether you're embarking on a major spring clean, renovating your home, or wrapping up a landscaping project, a dumpster rental from Prestige Carting can handle all these types of waste efficiently and responsibly.
Your Top Solution for Dumpster Rental and Demolition in Long Island
Competitive prices and flexible, timely service guaranteed.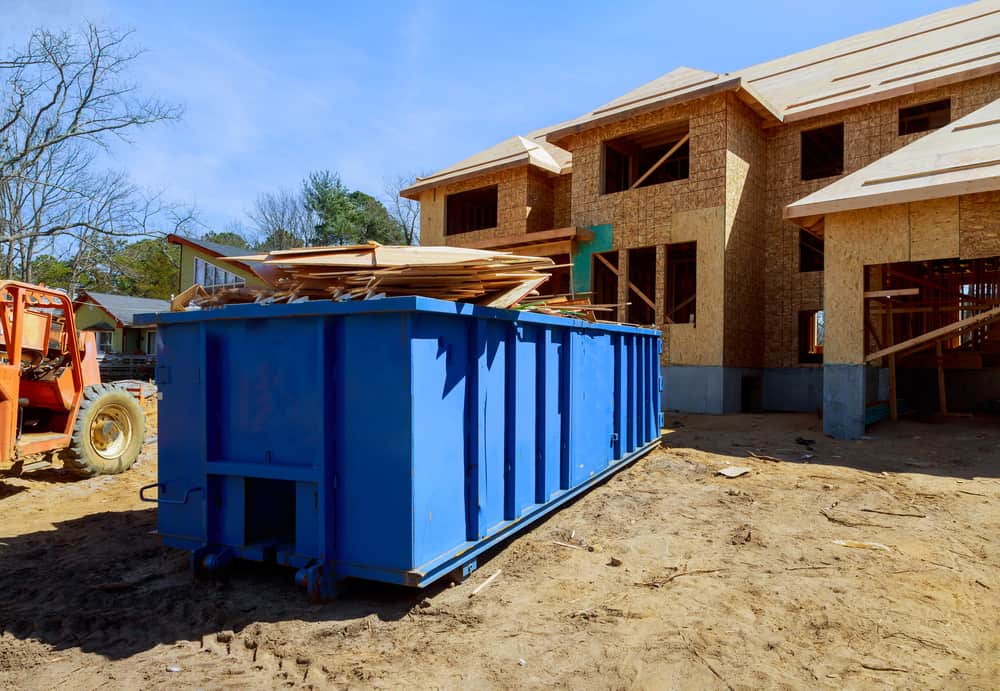 Electronic waste, or e-waste, is a significant concern in our increasingly digital society. Items like outdated computers, non-functioning televisions, and old cell phones often pile up unnoticed in our homes and offices.
Disposing of e-waste can be complex due to the potential environmental impact of certain components. Some localities may allow the disposal of e-waste in dumpster rentals, while others mandate specific recycling methods. Always consult with your local Prestige Carting representative to ensure adherence to the correct and legal disposal practices.
Large appliances like refrigerators, air conditioners, and large-screen TVs are often a challenge to dispose of due to their size and the specific regulations surrounding them. Most can be thrown into a dumpster rental, but appliances containing refrigerants, like freon, must be processed differently due to environmental regulations. Prestige Carting offers clear guidelines and services for handling these types of appliances, helping you navigate the rules and ensure you're correctly disposing of your waste.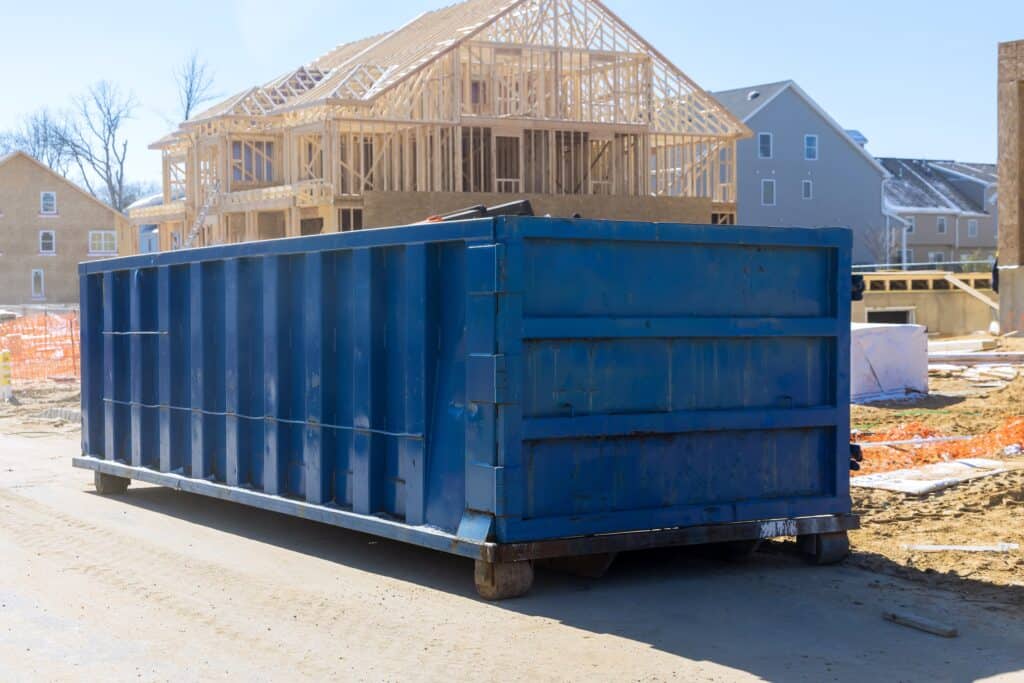 There are certain items that you should never put in a dumpster rental. Hazardous materials, including paint, oil, asbestos, medical waste, and specific cleaning chemicals, are generally prohibited due to the severe health risks they pose and the potential environmental damage they could cause if not disposed of properly. Contact your local waste management facility or a Prestige Carting representative for advice on disposing of hazardous waste.
Surprisingly, old tires can't be disposed of in a dumpster rental. Tires can cause problems at landfill sites, including damaging structures and causing serious fires. Many tire recycling programs are available that accept old tires and repurpose them in various ways, from creating rubber mulch for playgrounds and gardens to making engineered fuels.
In some regions, you can dispose of mattresses in a dumpster rental. However, they often incur additional fees due to the complexities involved in disposing of them. It's recommended to verify the rules and potential extra charges associated with mattress disposal with your dumpster rental provider before proceeding.
Responsible Waste Management Made Easy
Knowing what you can and can't put in a dumpster rental is crucial for a smooth waste disposal process. Following these guidelines can avoid unexpected costs, contribute to a cleaner environment, and ensure an effective waste management process.
This guide is a general reference, but specific rules can vary by location. Always remember to consult your local regulations. Our team at Prestige Carting is always ready to assist you with any questions or concerns regarding your dumpster rental. Our mission is to make your waste management process as effortless as possible, providing expert guidance every step of the way. Next time you wonder, "What can I put in my dumpster rental?" remember this comprehensive guide. And when you need a reliable, eco-conscious, and efficient dumpster rental service, remember Prestige Carting.
Contact us today to learn more about our services. Our team is ready to provide a quote tailored to your specific waste management needs, ensuring you receive the best service in the industry. By understanding and adhering to waste disposal guidelines, we can all play a part in creating a cleaner, greener future. Let's work together towards responsible waste management with Prestige Carting, where your satisfaction is our top priority.
Your Top Solution for Dumpster Rental and Demolition in Long Island
Competitive prices and flexible, timely service guaranteed.