Maximizing Your Dumpster Rental Experience with Prestige Carting
Understanding Your Dumpster Rental Needs in Depth
Starting any project, whether a home renovation, landscaping, or a major construction job, invariably leads to a significant amount of waste. That's why the first and most critical step towards a successful and stress-free dumpster rental experience is understanding your specific needs.
The nature and size of your project dictate the kind of dumpster that will be the most appropriate. Are you working on a minor home renovation or a significant commercial construction project? Or you are clearing out a property or engaging in an extensive landscaping project. All these scenarios require different sizes and types of dumpsters.
At Prestige Carting, we cater to all sorts of needs and projects. We offer an array of dumpster sizes, from smaller 10-yard dumpsters perfect for minor projects to 40-yard dumpsters capable of handling waste from larger-scale operations.
The Art of Selecting the Right Dumpster Size
Choosing the right dumpster size is one of the most crucial factors in ensuring an efficient and cost-effective waste disposal process. This decision may seem simple, but it has profound implications.
Choosing a dumpster that's too small can lead to a need for additional hauls, escalating the project cost; on the other hand, selecting a dumpster that's too large means paying for space that remains unused.
Consider the volume of the waste you expect to generate and its type. Is it bulky debris, yard waste, or mixed waste from a renovation project? These factors will guide your choice. If you're unsure, don't worry! Our experienced team at Prestige Carting is always ready to provide expert advice and guide you toward the best decision for your specific needs.
Choose Prestige Carting for Reliable Demolition and Dumpster Rental Services on Long Island!
Experience exceptional results and unmatched convenience with our skilled team and quick project turnaround times.
The Importance of Understanding Rental Terms and Costs
Renting a dumpster can quickly become a costly venture if you're not well versed in the rental terms. Clear knowledge of the rental agreement ensures you are prepared for the costs involved and can prevent unexpected surprises down the line.
The duration of the rental, weight limit, overage charges, and the types of waste allowed in the dumpster are all crucial elements to consider. Ask about what the cost includes – delivery, pickup, disposal fees, taxes – and if there are potential additional charges, such as those for exceeding the weight limit or for late returns.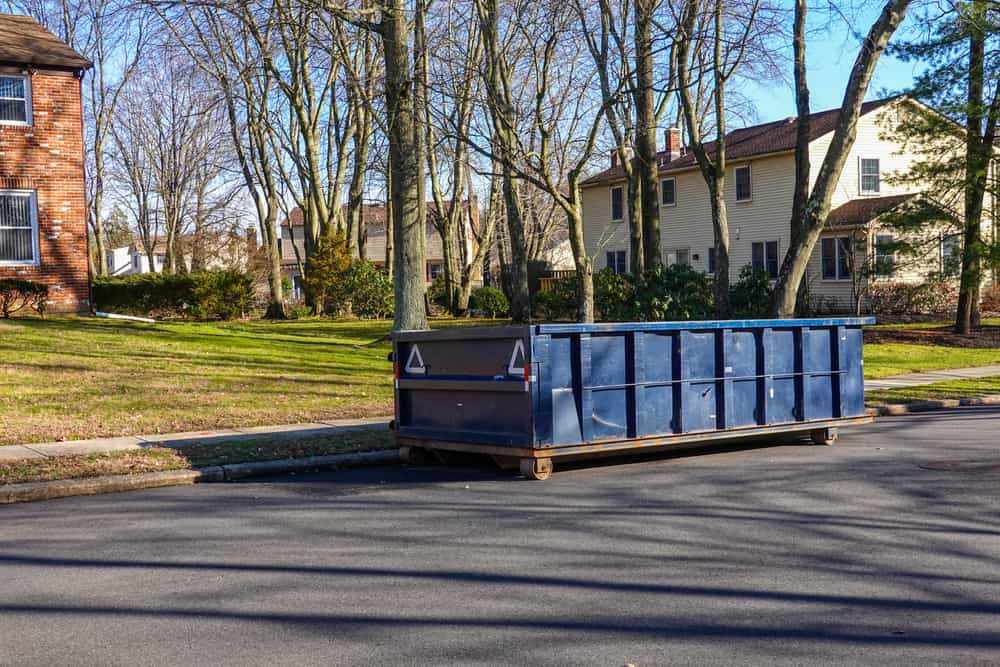 At Prestige Carting, we pride ourselves on offering clear, transparent information to our clients. We'll provide you with an all-inclusive, straightforward quote, ensuring there are no hidden charges or unpleasant surprises.
Mastering the Proper Loading of Your Dumpster
Loading a dumpster may seem like a straightforward task, but there's an art to it. The way you load your dumpster can greatly impact its capacity and your overall rental experience.
To maximize the use of space, place the heaviest and bulkiest items at the bottom. Then, fill in the remaining gaps with smaller, lighter debris. Always keep the load level at the top of the dumpster to prevent spillage during transport.
Overloading the dumpster is a common mistake, and it's one that can lead to additional charges, not to mention it's unsafe. Always adhere to the maximum fill line. With Prestige Carting, your safety and satisfaction are our highest priorities, and we're always here to offer guidance on safe and efficient dumpster loading.
Environmental Considerations: Responsible Waste Disposal
Dumpster rental is not only about convenience and efficiency; it's also about responsible waste management. As citizens of the world, it's our responsibility to protect our environment. This includes being mindful of what we dispose of and how we do it.
When renting a dumpster, you should be aware that not all materials are suitable for disposal in a dumpster. Hazardous materials such as batteries, chemicals, asbestos, paint, and certain electronics often require special disposal procedures to prevent environmental contamination.
At Prestige Carting, we're not only committed to providing top-notch dumpster rental services, but we also prioritize environmentally responsible practices. We're well versed in the correct handling and disposal of various types of waste, including hazardous materials, and can guide you through the process to ensure your project is not only successful but also environmentally friendly.
Plan for Dumpster Drop-off and Pickup
Finally, plan for the dumpster's arrival and departure. Ensure there's ample space for the drop-off and easy access for the pickup. Clear the area of any obstructions to ensure a smooth process. With Prestige Carting's flexible scheduling and prompt service, your dumpster rental experience will be hassle-free.
In conclusion, a little planning goes a long way towards a smooth and efficient dumpster rental experience. Follow these tips, and you'll find the process easy and cost-effective. And remember, the Prestige Carting team is always here to help with your dumpster rental needs.
Discover the Ultimate Solution for All Your Carting and Demolition Needs on Long Island with Prestige Carting!
Benefit from over 20 years of experience, expert manpower, and prompt service to ensure your satisfaction from start to finish.