Cleaning Made Easy in Nassau County and Suffolk County
Why Seasonal Cleaning Matters
Seasonal cleaning is a task that homeowners and businesses in Nassau County and Suffolk County can't afford to overlook. As the weather transitions from winter to spring, it's the perfect time to freshen up your space. However, tackling the clutter and debris that has accumulated over the months can be a daunting task. This is where carting and dumpster services come to the rescue.
Streamlining Your Cleanup Efforts
When it comes to seasonal cleaning, organization is key. Instead of making multiple trips to the local dump or worrying about where to dispose of large items, consider enlisting the services of Prestige Carting. Our carting and dumpster services are tailored to the needs of residents and businesses in Nassau County and Suffolk County.
Our team will provide you with the right-sized dumpster to accommodate your specific cleanup project. Whether you're decluttering your attic, cleaning out your garage, or landscaping your yard, our dumpsters can handle it all. No more struggling to fit everything in your car or wondering about the next pickup date at your local waste management facility.
Environmental Responsibility
At Prestige Carting, we understand the importance of environmental responsibility. We follow strict disposal guidelines to ensure that waste is handled in an eco-friendly manner. Our commitment to sustainable practices means that you can declutter with peace of mind, knowing that your waste will be disposed of responsibly.
By choosing our carting and dumpster services for your seasonal cleaning needs in Nassau County and Suffolk County, you're contributing to a cleaner and greener environment. We prioritize recycling and proper disposal to minimize the impact on our local ecosystems.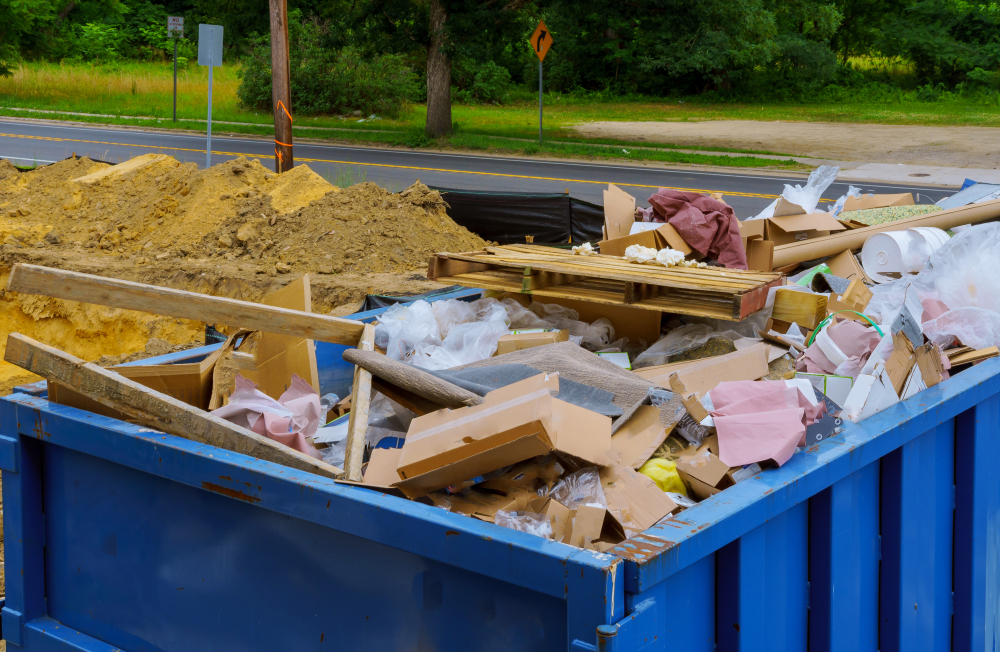 Convenience and Time Savings
One of the most significant advantages of utilizing carting and dumpster services for your spring cleaning and beyond is the convenience it offers. Our team will deliver the dumpster to your location at your chosen time, and once your cleanup is complete, we'll promptly pick it up. This eliminates the hassle of multiple trips and saves you valuable time that can be better spent on other tasks.
Whether you're a homeowner looking to reclaim your space or a business owner preparing for the busy season, our services ensure a seamless cleanup process.
Affordability and Versatility
Prestige Carting offers competitive pricing to make seasonal cleaning in Nassau County and Suffolk County affordable for everyone. With a range of dumpster sizes available, you can choose the one that suits your budget and requirements. We're committed to providing versatile solutions that cater to your specific needs.
From residential to commercial projects, our dumpsters are designed to handle various types of waste, including construction debris, household items, yard waste, and more. Our flexibility ensures that you have the right resources at your disposal, no matter the scale of your cleanup.
Why Choose Prestige Carting as Your Cleanup Partner?
At Prestige Carting, we stand out from the rest for a reason. With our commitment to excellence and customer satisfaction, here's why you should choose us:
Experience Matters:

With years of experience in Nassau County and Suffolk County, we understand local cleanup needs like no one else.

Reliable Service:

Count on us for punctual deliveries, pickups, and hassle-free waste disposal, ensuring your project runs smoothly.

Eco-Friendly Approach:

We prioritize environmental responsibility, recycling, and proper waste disposal to protect our local ecosystems.

Affordability:

Our competitive pricing and flexible options ensure that quality cleanup doesn't break the bank.

Versatile Solutions:

From residential to commercial projects, our range of dumpsters caters to various cleanup requirements.

Customer-Centric Approach:

Our dedicated team is committed to meeting your unique needs, providing exceptional support throughout your cleanup journey.
For the most reliable results, Choose Prestige Carting as your trusted partner in decluttering and cleanup.
Contact Prestige Carting Today!
Don't let seasonal cleaning overwhelm you. Make the smart choice by utilizing carting and dumpster services from Prestige Carting in Nassau County and Suffolk County. Our efficient, eco-friendly, and cost-effective solutions will transform your cleanup experience.
Contact us today to discuss your seasonal cleaning needs and reserve a dumpster that fits your project. Say goodbye to clutter and hello to a clean and organized space with Prestige Carting by your side. Make the most of the season and simplify your cleanup – reach out to us today!
Choose Prestige Carting for Reliable Demolition and Dumpster Rental Services on Long Island!
Experience exceptional results and unmatched convenience with our skilled team and quick project turnaround times.