Experience Hassle-free Waste Management with Our Superior Residential Carting Services
The Significance of Efficient Residential Carting Services
Every homeowner understands the challenge of managing waste. It's an inevitable, albeit often overlooked, part of maintaining a comfortable, clean living environment. However, the process can be time-consuming, inconvenient, and potentially harmful to the environment without the proper knowledge or resources. With a focus on simplicity, efficiency, and eco-consciousness, Prestige Carting makes waste removal a seamless process for homeowners. Our expert carting and dumpster services are designed to cater to the diverse needs of homeowners, making waste management as easy as making a simple phone call.
Prestige Carting: Customizable Services for Every Home
At Prestige Carting, we recognize the uniqueness of each home and its waste management needs. Whether you're executing a significant renovation project requiring large-scale waste removal or simply managing your regular household waste, we've got you covered. We offer a selection of dumpster rentals in various sizes to cater to jobs both big and small, and our carting services are flexible and dependable. By tailoring our services to each client, we ensure a smooth, hassle-free experience, saving homeowners valuable time and energy.
Our Unwavering Commitment to Customer Satisfaction
Reliability and punctuality are essential for carting services for homeowners residing in Nassau and Suffolk County. We prioritize our customers at Prestige Carting, ensuring prompt delivery and pick-up alongside clear and transparent pricing. Effective communication is critical to a stress-free experience, so we work closely with our clients, keeping them informed at every step. Our commitment to customer satisfaction sets us apart in the industry and reinforces our reputation as a trusted waste management partner.
Sustainability at the Forefront of Our Services
In today's world, where sustainability is increasingly crucial, we are proud to deliver carting and dumpster services that respect and uphold the highest environmental standards. We adhere to the strictest regulations for waste disposal and work tirelessly to maximize recycling. Our commitment to eco-conscious waste management offers homeowners peace of mind, knowing their waste is handled responsibly. Choosing Prestige Carting means opting for a cleaner, greener future for our communities and the planet.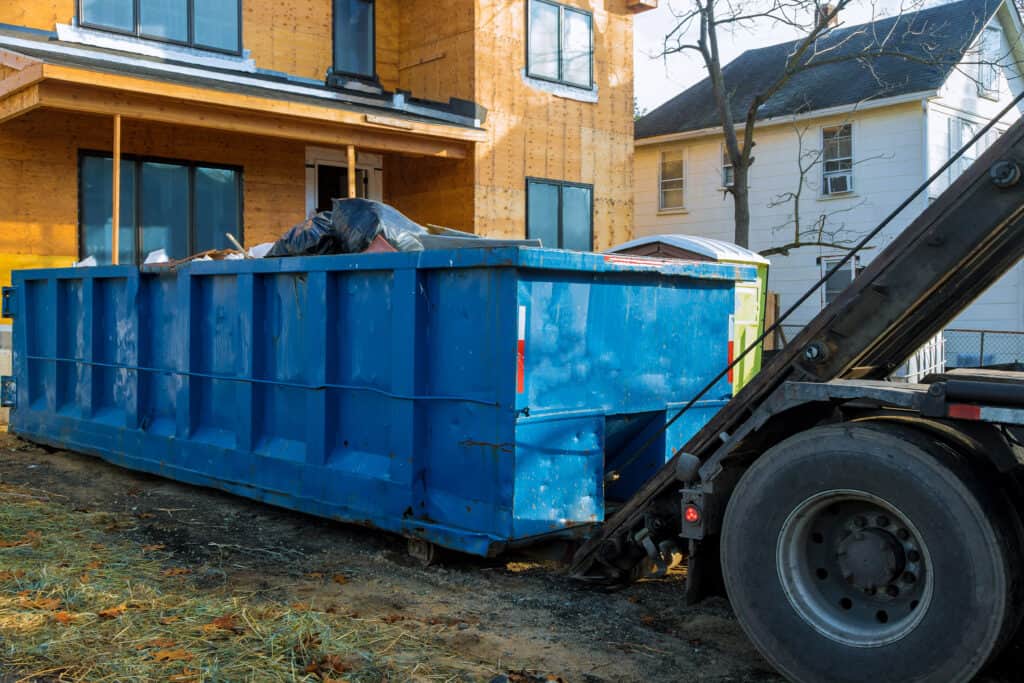 Discover Prestige Carting Today
Experience our residential carting and dumpster services' simplicity, efficiency, and sustainability today. As a leading service provider in Nassau and Suffolk County, Prestige Carting is dedicated to delivering reliable, high-quality, and environmentally friendly waste management solutions. Whether you're a long-time homeowner or a new resident, we're here to make your waste management process smoother and more convenient. Contact our expert team to find out how we can tailor our services to your needs.
Prestige Carting: Your Trusted Partner in Residential Waste Management
Managing waste has always been challenging for homeowners in Nassau and Suffolk County. Prestige Carting is your reliable partner, ensuring that your residential waste is handled in the most efficient, eco-friendly way possible. We're not just a service provider; we're a team dedicated to making your life easier, contributing to a healthier environment, and exceeding customer expectations at every step. Trust us with your carting and dumpster needs, and discover the Prestige Carting difference. Allow us to handle your waste management so that you can focus on what truly matters – enjoying the comfort of your home. Reach out to us today, and let's embark on this journey toward a cleaner, greener future together.