Efficient Waste Management Solutions for Seamless Construction
The Importance of Proper Construction Debris Management
Renovation projects, whether big or small, generate a significant amount of construction debris. Managing this waste is crucial not only for maintaining a clean and safe work environment but also for ensuring the smooth progress of the project. Improper disposal of construction debris can lead to delays, safety hazards, and potential legal issues.
At Prestige Carting, we understand the importance of proper construction debris management. Our professional carting and dumpster services are specifically designed to support renovation projects by providing efficient waste removal solutions. By partnering with us, you can streamline your construction process and focus on what you do best while leaving the waste management to the experts.
The Benefits of Carting Services for Renovation Projects
Timely Waste Removal: Renovation projects often involve tight schedules, and timely waste removal is essential to keep the project on track. Prestige Carting offers prompt and reliable carting services, ensuring that construction debris is efficiently removed from your site without causing any delays.
Versatile Dumpster Sizes: Every renovation project has unique waste disposal needs. With our range of dumpster sizes, including 10-yard, 20-yard, and 30-yard containers, we can provide the perfect solution for projects of any scale. Whether you're renovating a single room or an entire building, our dumpsters can accommodate your waste volume effectively.
Convenient Placement: Our experienced team will assist you in determining the best location for dumpster placement on your construction site. We understand the importance of strategic placement to optimize accessibility while minimizing interference with ongoing work. This ensures a seamless waste removal process and a clutter-free workspace.
Regulatory Compliance: Construction debris disposal is subject to regulations and permits. Failure to comply can result in penalties and legal complications. With Prestige Carting, you can rest assured that we adhere to all local waste management regulations, ensuring proper disposal and reducing the risk of compliance issues.
Choose Prestige Carting for Reliable Demolition and Dumpster Rental Services on Long Island!
Experience exceptional results and unmatched convenience with our skilled team and quick project turnaround times.
The Advantages of Dumpster Services for Renovation Projects
Renovation projects often involve a variety of waste materials, making sorting and disposal labor-intensive. Prestige Carting's dumpster services provide a centralized location for construction debris, increasing efficiency and allowing your team to focus on tasks.
By maintaining a clean workspace, you minimize the risk of accidents and injuries, enhancing safety and productivity. We prioritize environmentally friendly practices, recycling and responsibly disposing of waste to reduce environmental impact. Choosing our dumpster services contributes to sustainable waste management and promotes a greener construction industry.
Effective waste management also leads to cost savings by eliminating multiple landfill trips, reducing transportation costs. Our team ensures efficient waste sorting and recycling, maximizing reusable materials and lowering disposal fees.
With Prestige Carting, you can optimize waste management, potentially lowering overall project costs.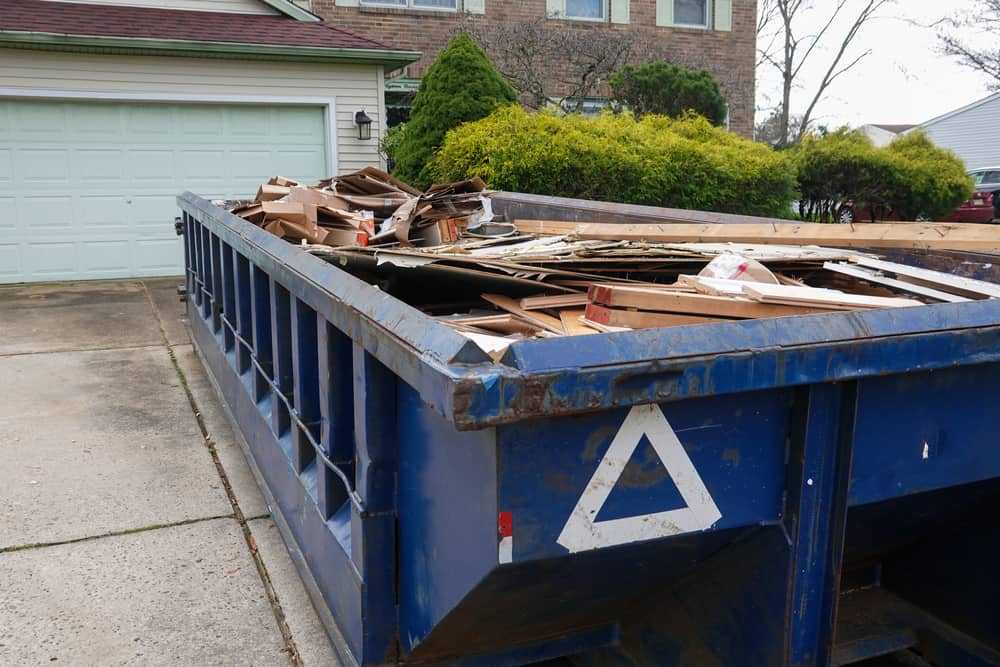 The Prestige Carting Difference
Choosing Prestige Carting for your construction debris management needs offers several advantages. Our reliable service ensures timely and consistent carting and dumpster services, allowing your project to proceed smoothly. With years of experience in the waste management industry, we have the expertise to handle construction debris effectively, ensuring compliance and efficient waste management.
Customer satisfaction is our priority, and we strive to exceed your expectations. From the initial consultation to final waste removal, we provide a seamless and hassle-free experience. We understand that each renovation project is unique, so we offer customized solutions tailored to your specific waste management requirements. Whether you need ongoing carting services or a one-time dumpster rental, our flexible options can meet your project's demands. Choose Prestige Carting for reliable, experienced, and customer-focused construction debris management.
Partner with Prestige Carting for Effective Construction Debris Management
When it comes to managing construction debris and supporting renovation projects, partnering with a reliable waste management company like Prestige Carting is essential. Our professional carting and dumpster services provide efficient waste removal solutions, ensuring a clean and organized workspace, timely waste disposal, and regulatory compliance.
By choosing Prestige Carting, you benefit from our experience, expertise, and commitment to customer satisfaction. We work with you to understand your project's specific requirements and provide customized waste management solutions that meet your needs and budget.
Don't let construction debris hinder the progress of your renovation project. Contact Prestige Carting today to learn more about our carting and dumpster services and how we can support your construction waste management needs.
Effective management of construction debris is crucial for the success of any renovation project. By enlisting the services of Prestige Carting, you can ensure efficient waste removal, enhanced safety, environmental responsibility, and cost savings. Our reliable carting and dumpster services streamline the waste management process, allowing you to focus on the core tasks of your renovation project.
Partner with Prestige Carting and experience the difference that professional waste management can make. Contact us today to discuss your project's requirements and discover how we can support your construction debris management needs. Together, we can create a cleaner, safer, and more sustainable construction industry.
Discover the Ultimate Solution for All Your Carting and Demolition Needs on Long Island with Prestige Carting!
Benefit from over 20 years of experience, expert manpower, and prompt service to ensure your satisfaction from start to finish.